Every Friday night theres a steady cloud of dust.
That leads back to a field filled with pickup trucks.
Got ol' Hank crankin way up loud.
Got coolers in the back. Tailgates down.
There's a big fire burnin' but don't be alarmed
We're just country boys and girls gettin' down on the farm.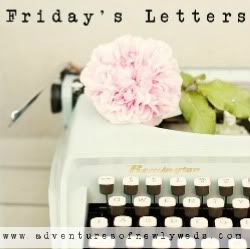 Dear Blonde Hair,
Oh I missed you so much!! I decided to try out a new hair stylist last night and get back to my blonde hair and I am so glad I did. I was nervous walking into a new place because let me honest I have been through so many hair stylists, I go through them like a Nascar fan goes through beer at Daytona. I have also had some not so good experiences with my hair too. Stephanie did such a great job and we seriously talked the whole entire time. I hate when I go to get my hair done and have nothing to say to the person, it makes for such an awkward and long appointment. Everything was great last night and I cannot wait to go back in 6 weeks...I might even be scheduling a pedicure with her. I have never had one done before and Steph let me know I am missing out terribly.
Dear Scentsy,
I have heard so many positive things about you but had yet to try out any of your products. Well we bought a room spray for the office and oh my goodness!!! We bought the Sugar Cookie smell and it seriously makes my mouth water. It also fends off the nasty smell that patients bring into our office, our patients that are smokers. Man they can stink up the office and our windows are painted shut so we can't open them to get any fresh hair but this works wonders! Thank-you Scentsy!
Dear Luke,
A year ago today your Mommy and I were taking her maternity pictures. She was scheduled to be induced the following morning so we decided we would document the very end, your Mommy at her biggest. I am sure her nerves were flying like baseballs coming out of a pitching machine because I know mine were and I wasn't even the one having a baby. It was even snowing outside so we bundled up and went out to get some pictures with the snow falling. Tomorrow you will be a year old!!! It's hard to believe where the time has went. I can only imagine what it will be like when I have my own kids, until then I am just going to enjoy you. You have accomplished many milestones in the past year and now you are running around and getting into everything! Your Mommy has her hands full with you but I am so happy that your Daddy makes it possible for Mommy to be a stay at home Mom and spend her days with you. I can't wait to see what you get into in the next year and continue to watch you grow. I love you little buddy xoxo
Love Aunt Brit.
Dear Fiance,
We have 440 Days until we say "I Do" I know this seems forever a way but I am sure it is going to fly by. I am sure I will have days that it is going to be going slower than Moses and I will probably get really antsy because we don't have a house yet and there will be so much to do. I know you will be my rock and keep me calm as always. I know it is going to be hard but no one said anything about it being easy. I just need to keep reminding myself of that. I love you baby!