This weekend I was catching up on some of the youtube channels that I am subscribed to and came across a couple new followers and was inspired to do this little tag game..
Changing it to a blog post because I am not real sure I have the whole vlogging thing figured out just yet.
My goal for the new year is going to get more into vlogging.
We'll see how that goes.
Anyways there were 15 questions fall related and I am going to answer them over here on my blog today
1. Favorite Candle Scent?
this would definitely have to be
Leaves
from Bath and Body Works. I hadn't really had a chance to burn it while anyone was over to visit but last night we had a whole bunch of my family over for a Thanksgiving Pizza Party (something new we just did for the first time this year) and my Mom and Grandma were both asking what smelled so good. They loved it and I might be trying to get into B&BW before Black Friday to snag a couple more to take to our Christmas gift exchange and to have a couple extra because mine is starting to get empty.
2. Coffee, tea or hot chocolate?
I wish my answer to this one was coffee or tea but unfortunately the smell of either one makes me cringe let alone the second they touch my tongue, I look like a 2 year old trying something sour for the first time...So my answer is definitely hot chocolate. Add all the awesome fixin's to it and it has my name all over it!

3. Favorite Fall Childhood Memory?
Mine would be going to The Farm with my Grandpa Spiker for harvest time. He loved taking us Grandkids there and letting us run around the barns looking at all the animals or taking us to ride in the combines with Charles Eric. 
4. Fall makeup trend - winged eye liner or dark lips?
I don't really experiment with my eye liner too much but I accidentally bought a darker color than I thought I was getting of Burt's Bees and I was a little worried I wouldn't like it but I really do.
5. Favorite Fall Fragrance?
I am still spritzing my wedding perfume on in the mornings but I need to get something different because I want to save it for more special occasions.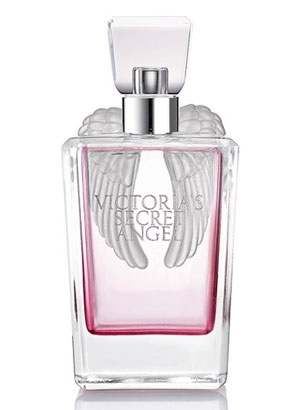 6. Favorite Thanksgiving Food?
My plate will have a heaping pile of stuffing for sure!!!
7. What is Fall weather like where you live?
Well up until this morning it has been very fall like and typical Ohio weather, really warm and sunny one day and the next lower temps and sometimes windy and rainy. Last night it finally snowed here and it was beautiful this morning!!! I grew up living on a hill and now we live in a valley surrounded by woods and when the snow falls it is beautiful! Another awesome thing is when all the snow has melted in town and right off our road it is still gracing itself in our little neck of the woods.
isn't it beautiful?!
8. Most worn sweater or outfit this season?
Aside from what I slip into after work to get comfy for the evening I bought this sweater 3 weeks ago after my cousin Maddy had one and I fell inlove with it. I got it at Cato's and have worn it to work every week and a couple times on the weekends already. I just love the details on the shoulders and the back is longer to cover my behind so I can wear leggings with it.
9. Must have nail polish color?
10.Football games or jumping in leaves?
ummm not me think about that one..........FOOTBALL duh. I am an Ohio State Buckeye!!!
11. Skinny jeans or leggings?
well I am not allowed to wear leggings to work as pants but some days I get away with wearing a pair of dark skinny jeans so the jeans would be what I am wearing more often due to the amount of time at work but most evenings I put on a pair of leggings for around the house .
12. Uggs or Combat boots?
confession: I do not own a pair of either. But if I had to choose it would probably be Uggs, comfort always on my mind.
13. Is pumpkin spice really worth the hype?
If you are Starbucks, no. I would just rather get a fruity drink like a smoothie. But I do love pumpkin spice scents and putting it in my hot chocolate.
14. Favorite fall tv show?
Eric and Jessie - Game On
Who doesn't like watching attractive people in their daily lives? add in planning a wedding and I am on it!
15. Song that gets you in the Holiday spirit?
there isn't really any particular song but I randomly just put my Pandora on Country Christmas
If any of you feel like doing the same feel free to copy the questions and post them on your blog? Or I can email you them without my answers on them.
The original youtube video that I saw with these questions are from
Miss Glamorazzi