Hello Everyone!
I hope you all had a great Easter. Ours didn't really seem like Easter, something seemed to be missing, maybe it is because I am 21 years old and baby brother is now 18. Convo last night while we were sitting around:
Dad: Easter didn't seem like Easter used to.
Me: I know, I thought the same thing.
Dad: Maybe its your guys' age or something
JK: Maybe its your age Dad
Dad: (eyes rolling)
Anyways today I am linking up with Brittany over at
The Magnolia Pair
for Time Travel Tuesday. The theme today is Dream House. With Anthony and I getting married next June and being in the process of buying our first home I have out lots of thought into what I want and of course there as been lots of pins on pinterest. There are a couple things I absolutely must have:
closet space: we are either going to need two closets or a big one because I have tons of clothes and cannot imagine sharing a teensy tiny closet with Anthony.
mudroom/entryway: for some reason I am so excited about getting to decorate an entry way or mudroom to our house and making it all organized and pretty. I mean its the first part of your house that people will see when they come in so it needs to be presentable.
craft room: this room must not be in the basement. The one I have right now is in the basement and its just too dark, damp and dingy down there. I need light and enough space for everything!
backyard: we are entertainers and love being outdoors. I want a fire pit, sitting space, two trees to hang a hammock from (I love laying in a hammock and reading or napping) I would absolutely love to have a pond or a pool (Anthony says I am part fish!)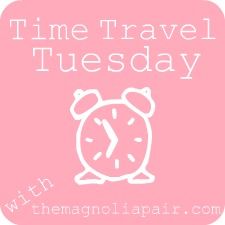 Here is my dream home::
This house looks ideal to me. I love the roof, I would sleep like a baby on rainy nights!
Who wouldn't love a front porch like this?
Like I said "part fish" this is perfect but I highly doubt we will ever be able to have a place like this for one there is no place around here that has lake houses so we would have to find some property with a big pond and build really close to the pond.
The next two mudrooms are my favorite from my boards. I love all the bright crisp colors and they are so welcoming!
I absolutely love-love-love this scrapbook room! I would prefer maybe green instead of the teal but everything in here has a place and its decorated so cute!
My favorite color is green so a lot of the pins I have on my boards are decorated with green accents. You will notice that throughout these bedroom pins or if you visit my board.
This one is so simple and would be versatile with any bed spread! I love that chandelier!
No link provided
I am not a big big fan of black but this one looks great! I would totally consider this for a guest room.
Every girl dreams of a big kitchen where she can cook (or hubby can cook) meals for her family or for parties, a kitchen where everyone can gather together and thank God for the blessings you have been given because of him and this kitchen would be perfect!!! I mean just look at the warmth and the lighting is also perfect! If I had a kitchen like this I wouldn't want to leave!
Every kitchen needs table to sit around as a family and enjoy homecooked meals and talk about our day at work or what the kids did at school. Our family spends too much time eating on the go or sitting in the living room eating when I get my own place we will eat at the table.
This bathroom would make the perfect kids bathroom! The colors are so vibrant and if I got to brush my teeth and get ready in a bathroom like this every morning I would wear a smile all day long!
This bathroom just screams RELAXING!!! I love the rusticness of it!
Now I can dream a little right? who wouldn't want to soak in a tub like this every night while sitting by the fireplace with the candles lit?