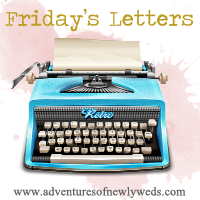 Dear Friday, must you be so dreary?! I had plans of going to Zoombezi Bay (waterpark to all you non-Ohioans) for my birthday today but obviously that is not happening now. I am not complaining too much though because this rain is really needed for all the crops and everything.
Dear Colorado victims, I am praying for all of you for healing and a feeling of safety.
Dear Me, this is your last birthday as "Brittany Kuhn" next year you will be a married girl on your birthday! There isn't much planned for today but tomorrow we have a cookout at Grandpa and Grandma Kuhn's and then I am going to the dirt track races with my Dad while Anthony is going on an all night fishing tournament with one of his friends.
Dear wedding planning, you have been going pretty smoothly even though we are still just in the beginning stages and not really purchasing anything yet. I did make my first purchase this week actually from Etsy this week. I ended up buying a digital paper pack from
Graphic Market
. I have been searching for cute mason jar images and never thought about getting something from Etsy to just download and create something of my own. Once we get our engagement pictures I will show you what I have done so far for our Save The Dates and what else I am planning...its going to be super cute!!!