Sunday evening I went out to the farm to do the rest of Aubrey's maternity pictures and I ended up throwing together this adorable Back to School session for Luke. He is starting Kindergarten today and I thought it would be absolutely perfect.
I never imagined five years ago when my best friend was having a baby that so much would change but it has been the best thing ever being an Auntie to this sweet little man!
Luke was so excited doing these pictures, which made my job that much easier! He kept coming up with all of these posing ideas that he wanted to do and to show off his book bag and new boots for the new school year.
Putting together this session was super simple. I snagged that banner a few weeks ago at Target in the dollar section. I would normally just make my own with my Cricut but the shapes are actually felt, have holes in them already and it came with the string. It literally took me a minute to string it all together. My parents had this vintage school desk in their basement that we used to play on when we were growing up and I just knew it would be perfect! My Mom helped me pull it out of their basement and she cleaned it up for me too. Since we kind of threw this together last minute I printed off two different free printables I found via Pinterest. The first being this cute little questionnaire that I found on Angela's blog,
Teaching Mama
. There are questionnaires from Pre-K all the way to 5th grade that she provides.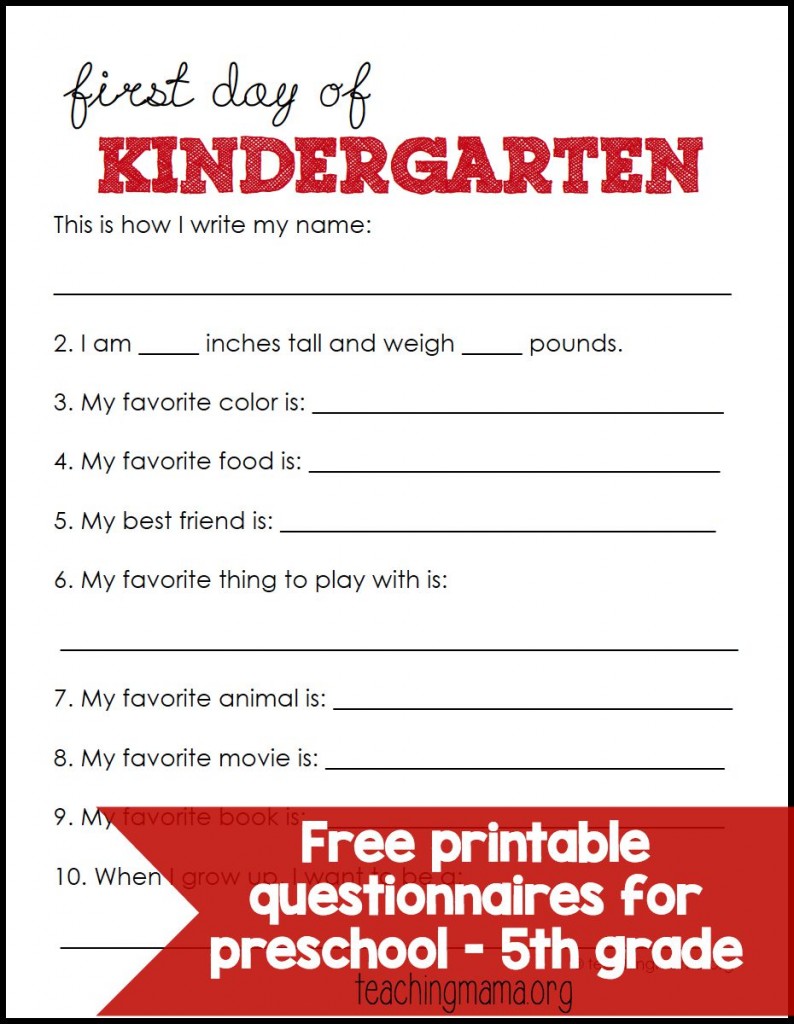 Make sure you check out her blog for all kinds of fun learning activities!
I literally threw the printable in this 8x10 picture frame from Hobby Lobby (took the glass out to prevent a blur) and we were ready to go. Paper Trail Design also provides these printouts for each grade which is perfect because I am just going to save them to a folder on our computer and then I will have them to use for additional school years.
I still cannot believe how fast this little boy has grown up. He is going to do absolutely amazing in school and make all kinds of friends, I just know it!!!
Hope you had a great day buddy!!!!!