I am still just as surprised that it is already November as I was on Friday when it started so I decided to link up with
Beauty and The Greek
and
Lip Gloss and Lunges
for my Favorite Things for November right now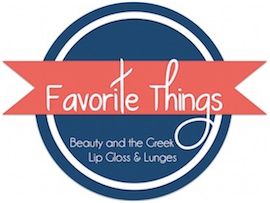 I am also linking up with
Let's Get Bananas
and
Blissfully Miller
for Taste of Tuesday
(check out #2 for my recipe that I am linking up with)
1. Vests - I am really loving getting my vests out of the back of our closet and finally getting to wear them. I had a bunch from when I was a senior in High School and then it kind of seemed like they went out of style and no one around here was wearing them. Luckily I didn't get rid of them because now I don't have to go out and buy new ones. But of course I had to order at least one new one and it finally came yesterday...
It also comes in two other colors but I thought this gray would match pretty much everything.
I ended up getting a coupon code and it was cheaper to use that than to use a free shipping code and when I looked on their website today they have already marked it down even more so make sure you snag one before they are all gone if you really like this. The pockets and insides are lined with fleece and they are super warm so I cannot wait to wear it!
2. Pinterest recipes. I have really been trying to expand my horizons in the kitchen and become a better cook. I of course have been resorting to Pinterest and Friday I really broke out of my comfort zone and even mixed other stuff into a recipe I found on Pinterest with other items we already had in our fridge that I was afraid was going to go bad. I went off of this
Simple Chili Bean Dip recipe
that was on Pinterest but like I said I jazzed up the recipe a little bit...
here is my recipe spin on it...
(please keep in mind I am not chef or food blogger)
The ingredients you need are: cream cheese, chili beans (or any kind of beans you want to use, we love Bush's Grillin Beans - Black Bean Fiesta). Chicken Chunks (I had this little can left over from making Buffalo Chicken Dip this Summer so I used it up. Next time I plan on cooking up some deer meat and using that or you could also buy regular chicken and cook it up and add instead of the can), Salsa (once again I already had this in the fridge and it was already opened and I wanted to use it. Next time I cannot wait to use some homemade salsa), cheddar cheese, sour cream, and tortilla chips, taco shells, or burritos wraps.
- Spread the cream cheese in the bottom of your baking dish.
- Using a layering effect put the beans over the cream cheese, then the chicken (or whatever meat you choose to use). next add some salsa to just cover over the meat, then layer the rest of the beans over the salsa.
- Sprinkle cheese over the top (I ended up using the whole bag and next time I am planning on putting a cheese layer somewhere else in between one of the other layers)
Bake in the over at 350 for 15-18 minutes. I just kept checking on it and making sure it wasn't burning.
You can use it as a chip dip or as a filler in tacos or burritos. I ended up putting my on a wheat soft taco shell and topping it with some sour cream. I made this on Friday and we ended up snacking on it most of the weekend and last night I finished it off. I see it being a recipe that I make again in the near future!!!
3.
PicMonkey
I used to use a different, very complicated photo editing software but since switching to PicMonkey I have been saving so much time on editing my pictures and they are constantly coming out with new features. Since I found myself using Pic Monkey more often I decided to invest in the premium version since it was dirt cheap compared to other programs. The effects that available with the membership make everything so much fun and I used it to create our Save The Dates, RSVP cards for our wedding, Thank-You cards and even some Christmas Cards last year for a couple different families.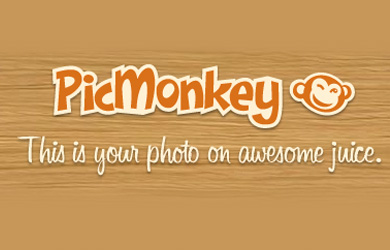 4.
Neutrogena 3 Minute Hair Mask
I just bought this a couple weeks ago at Wal Greens and I love it! My hair washing routine actually already included another 3 minute procedure once a week that I did so adding this to that was no big deal. I use another shampoo that is a purple color, I cannot remember the name, that keeps my blonde hair blonde and then I just follow up with this and it leaves my hair so soft and it is starting to look much healthier.