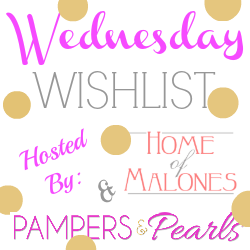 I have been having the hardest time telling Anthony what I want for Christmas because for one we buy pretty much whatever we want throughout the year and two since we just got married 6 months ago we already have a lot of the stuff we need for our home plus we are already filling up our 1 bedroom house so I don't want too much more clutter. So I am just going to tell him to stop by here today if he wants any ideas
On Monday I did some Christmas shopping and ran into my friend Blaire and she had me smell this perfume and omg it smells amazing!! We have actually been getting lots of snow here in Ohio so a puffy vest and these boots would come in really handy this winter.
This is more of something I am just wanting right now and not necessarily something for a Christmas gift. Our office has been freezing all morning so this would really hit the spot right now.
No explanations are needed for both of the Under Armour shirts I have on here!
Those little black things are something for my bow. They light up my sights so that when a deer comes in and it is getting darker out but still legal shooting light I can just turn these bad boys on and be able to see where I am aiming at.
I have bedding ADD and I like to change up our bedding in our bedroom. I have been eyeing this beautiful set at Kohls every time I go in there and would love to have it on Christmas morning for our bed!
Back to the cold office thing I am really loving this camo fleece blanket from Cabelas but it would also be perfect at our house too!
Make sure you stop by the link up and see what everyone else is wishing for right now. I came up with a couple good gift giving ideas looking at what other bloggers are liking right now.

Happy Humpday!